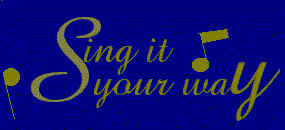 INTERVIEWER: Denise Van Outen and Ian Wright
SUMMARY: Rescheduled interview due to events of September the 11th.
BROADCAST DATE: June 2000 (exact date unknown)
RUNNING TIME: 8 minutes 14 seconds.
KEY: IW=Ian Wright
..........DVO=Denise Van Outen
..........GP=Gene Pitney
..........All text in blue font is the standard interview script
..........All text in Aqua font is a stage direction
..........All text in white font is the narration given over clip sequences
..........All text in orange font is a note about the clip being shown during the clip sequences.
**************************************************************

IW: We've got one more guest to go on the show and what a guest he is!
DVO: He's a legend and he's here, but before we meet him, let's just find out a little bit about him.

C
L
I
P
S
E
Q
U
E
N
C
E
('Town Without Pity' video) "Gene Pitney's early success in music was more as a songwriter than a singer. He wrote hits for big American stars like Bobby Vee, Ricky Nelson and The Crystals (shot of 'He's A Rebel' sheet music with tune playing in background for 10 seconds. Cut to video of '24 Hours From Tulsa') But before long Gene's singing career blossomed too, and by 1963 the classic song '24 Hours From Tulsa' had established him as a major international star. In the decade that followed he had eleven top ten hits in the UK alone. But it wasn't until 1989 that he ('Something's Gotten Hold Of My Heart' video) finally made the numver one spot with a duet version of his earlier hit 'Something's Gotten Hold Of My Heart' with former Soft Cell frontman Marc Almond."
<applause>
DVO: Ladies and gentlemen he really is a living legend.
IW: It's a pleasure to welcome him to us, Sing It Your Way,
DVO+IW: MR GENE PITNEY!!!
<Gene enters from upstage-right and walks down catwalk. Approaches both presenters and goes to shake IW's hand.
IW: Good ev- Ladies first! (gesturing towards Denise Van Outen)
DVO: You're looking fine (*note: words are not clear what she fully says*)
<Gene shakes both presenters' hands at the same time>
IW: No, ladies first.
DVO: (laugh)
GP: All right.
DVO: How are you, Gene?
GP: Fine, thank you.
<all sit down>
DVO: Looking very dapper this evening.
GP: Thank you.
IW: It's a pleaure to welcome you back to Britain. Have y- You've been before, and are we treating you good?
GP: I've been here many, many times and people have always been fantastic to me since, uh, the early Sixties. I've toured so many times now - I couldn't tell you how many times.
DVO: So, what was it like here in London in the Swinging Sixties, then?
GP: It was a wonderful time and it was an unusual thing for me because the first big hit that I had with '24 Hours From Tulsa'-
DVO: We all know it well!
GP: But it didn't fit anything that was happening - I mean, it was the British Invasion and it was all a different kind of Rock that wasgoing on, and why that song was successful for me then I really don't know.
IW: So what kind of music do you like?
GP: I like anything that still has, uh, a great lyric and a great melody. I'm back tha-that...that kind of a so- Actually, that's why I picked the song that I picked-
IW: Mmm.
GP: -tonight.
DVO: But it's a very recent song, this song.
GP: Yeah, but it's a kind of song-
DVO: In the STates not very well known as well, which is quite odd...
GP: No, not yet, but it will be because I was in Las Vegas a couple of weeks ago and...it was chasing me. I was in the car-
IW: Mm.
GP: -and I turned the radio on and 'boom' there it was.
DVO: Wow.
GP: And I got back to the hotel and a maid was cleaning a room and I went by and 'pfff' there it was blaring out of there.
IW: Hmmm.
GP: So I knew I was on to something.
DVO: So it's just taking off?
GP: Yeah.
DVO: Yeah.
GP: It'll be a big hit, I think - a big record.
IW: (addressing camera) Well, it may be a slow burner in the States, but it's already been massive here. Let's find out a little bit more about this song.

C
L
I
P
S
E
Q
U
E
N
C
E
'<DVO voiceover along with song 'Angels'> (Clips of varied Take That videos) "By 1997 Robbie Williams had come a long way from that cheeky dancing as the youngest member of boyband Take That ('Angels' video). This song confirmed his growing reputation as a fine performer. Robbie co-wrote it with Guy Chambers and - amazingly - it took just half an hour to write. This was (clip of UK prime minister Tony Blair and his wife Cherie outside 10 Downing Street after just winning election) a year when there was finally something to celebrate for Labour voters with Tony Blair's landslide election victory. But there was great sadness (clip of Princess Diana with Mother Theresa) for everyone for the loss of two of the world's best loved women, and the song chosen to say goodbye to Princess Diana (shot of flowers outside Kensington Palace) became the best selling single ('Candle In The Wind' sheet music) of all time. In 1997 we (clip of 'Teletubbies' TV show) said 'Eh-Oh!' for the first time to the Teletubbies, and some people said 'Oh, no!' to the violent (images from 'South Park TV show) goings on amongst the young citizens of South Park. (Newspaper frontpages when boxer Mike Tyson bit off part of an opponents ear during a fight, headlines including: 'MONSTER!' and 'BAN BEAST TYSON') But in the world of sport they need only look to Mike Tyson to realise that Truth is often stranger than Fiction. (clip from MTV 1999 award ceremony - Best British Single. Presenter: And the winner is...Robbie Williams, 'Angels'!) The awards for this song came thick and fast, and by the year 2000 it had established itself as the most played record at funerals, weddings and christenings, and truly one of the greatest songs of recent times."
IW: It was a momentous song for a momentous year.
DVO: We all know the song's called 'Angels'
IW: and we are really looking forward to this. Gene Pitney: Sing it your way!!!
<Gene seated on stool to the left of the sofa that presenters are on - backlit with blue - sings his version of 'Angels'>
IW: <Approaching Gene with DVO from sofa> Wooo! <DVO kisses Gene on cheek (or whispers something in his ear because Gene says 'Thank you') IW shakes his hand> Unbelieveable. Unbelievable! Great performance and a great end to our show.
DVO: Please show your appreciation for Mr Gene Pitney!